Charlie Sheen now has his own Twitter account.

You can ask him questions if you use the tag #tigerblood.

Really. (#tigerblood is currently the #2 trending topic on Twitter.)

His first tweet was a link to a picture of himself with Bree Olson - who looks remarkably wholesome. Then again this is the first picture I've ever seen of her when she has been fully clothed and not wearing makeup.

Here's the pic: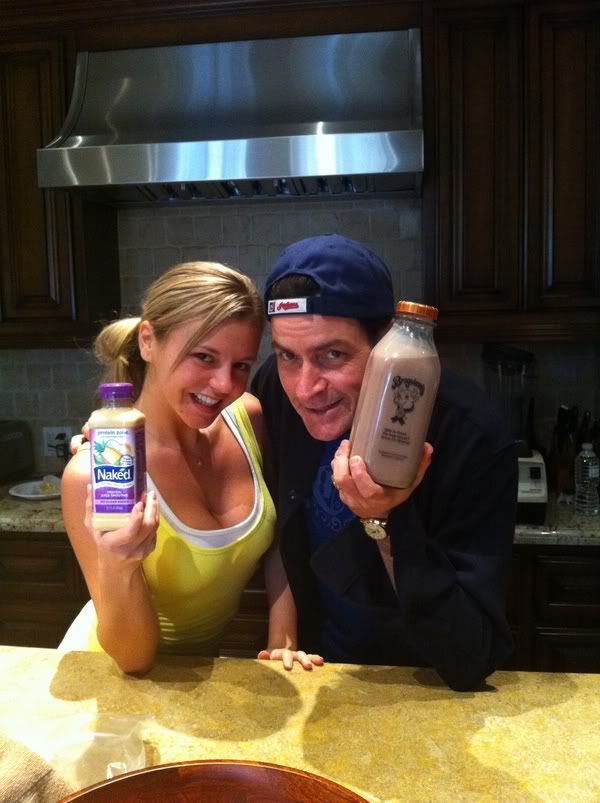 My favorite tweet so far is the enigmatic: "The only watch that keeps Warlock time - Class of 1927 ring "Bambino U"

On the downside Child Protective Services showed up at his place and took away his kids. This was after their mom called the cops and said Sheen had called her up to say he wanted to "cut [her] head off, put it in a box, and send it to [her] mom."

All in all I think this means Charlie is winning
theferrett's Crazy Challenge.