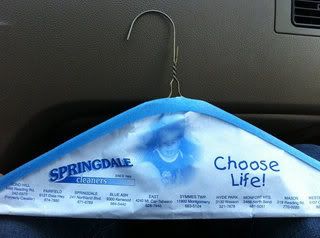 UPDATE: I managed to find the dry cleaner's website and by blowing up the photo was able to get their phone number.
www.springdalecleaners.com
Email: hydepark@springdalecleaners.com
Phone number: 513-321-7878
I left that all as a tip for Jezebel - and let me tell you if Jezebel doesn't contact these people today and ask them WTF? I certainly will do so tomorrow!