Finished one freelance job, signed another. Plus got Rome Girl another rewrite job. Not a huge one, but decent. $200 to rewrite six pages of web content.
Neal burned the first seven episodes of the new 24 onto DVD for The Iceman, so he's going to get caught up and then we can all watch the rest of the episodes together once they start appearing on bit torrent.
The Iceman saw Hannibal Rising (in French) and said it was good. To help get us psyched up he lent me the new Red Dragon which Rome Girl and I have not seen yet.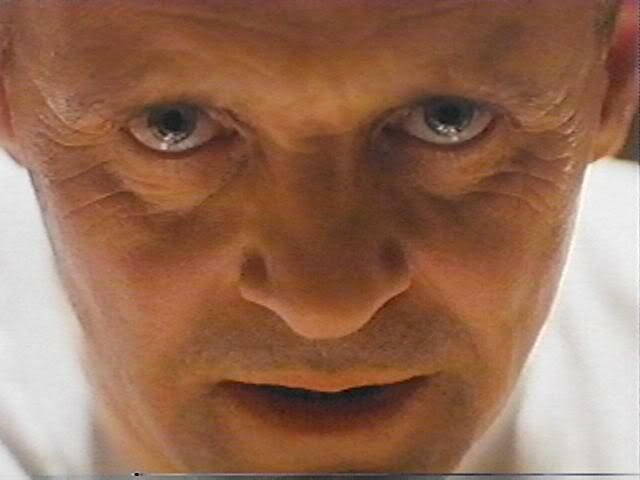 Rome Girl's company finally got back to her lawyer. They want her to sign some non-compete agreement, which seems odd if they really think she's a fuck up. Still, it would be nice to get this shit over with and for her to get paid.
Speaking of Red Dragon, who do you think the scariest film villian is of the past couple of decades?
Michael Meyers?
Jason Voorhees?
Hannibal Lecter?
Voldemort?
Candyman?
Chucky?
I'm going with Mike Meyers, but am open to your thoughts and suggestions.